FRIDAY FRIENDS PARADE LINKY PARTY
Welcome to another Friday Friends Parade!
This is our now monthly link up party hosted by Julie & Jodie and our two besties, Janine Happy Happy Nester and Ashley Modern Glam Home. It's a fun opportunity to share Crafts, Decor, DIY Projects and Recipes.
Join us to explore new talent and if you're a blogger, share your own favorite DIY projects by linking up at the bottom. Each month we will feature our favorites from last month's parade. Be sure to check out Our Last Friday Friends Parade Linky Party for wonderful decor, garden, craft & recipe inspiration.
Friday Friends Parade is a forum for encouragement and sharing. It's a place to be inspired, meet new friends, and show off your DIY projects and posts. We are so excited to see what you've got for us this month. ENJOY.
FOLLOW YOUR HOSTS
Jodie & Julie @ The Design Twins | Jodie Instagram | Julie Instagram | Pinterest | Facebook
Janine @ Happy Happy Nester | Instagram | Pinterest | Facebook
Ashley @ Modern Glam | Instagram | Pinterest | Facebook
Jodie & Julie's DIY Project Feature
Our talented friend Jamie at So Much Better With Age painted her aging back patio concrete slab and turned it into a lasting & stylish statement. Our favorite kind of DIY project: practical, inexpensive, and gorgeous. A triple win. Best of all she shows how after a year of weather and wear it's still looking great. Check out her recent post and her original how-to as well! Enjoy.
Barn Wood Peel & Stick DIY Project: My Laundry Room
Last week we shared my peel & stick DIY project in my laundry room. Using real barn wood from Olde Wood Ltd I transformed my laundry room in two days. I used their peel & stick product called Barnwood2Go. Don't forget to read our Peel & Stick Barnwood project blog post to learn all about this DIY project and receive a savings coupon code.
Ashley's DIY Project Feature
This week, Sarah from Grace in My Space shared this post where she shows us how to Paint Your Kitchen Cabinets in 7 Days! If you are contemplating giving your kitchen a new look, this is a must read.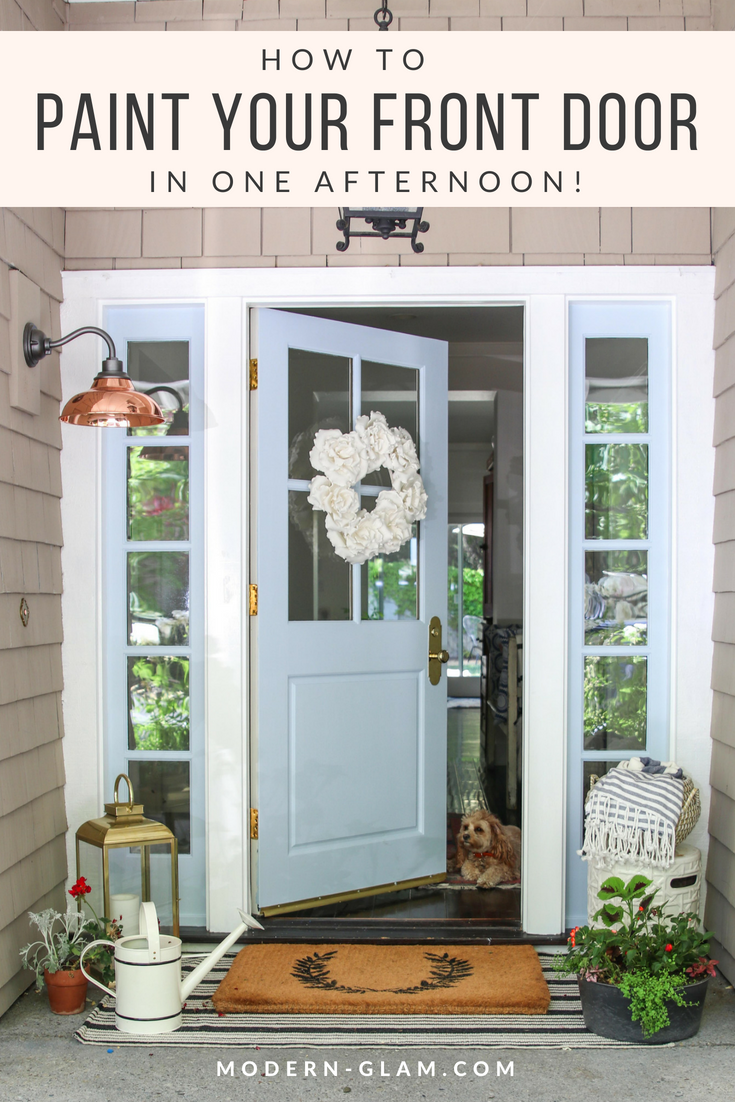 And this week I shared How To Paint Your Front Door in One Afternoon. This step-by-step EASY guide will get you a new look for the outside of your home in less than three hours.
Janine's DIY Project Feature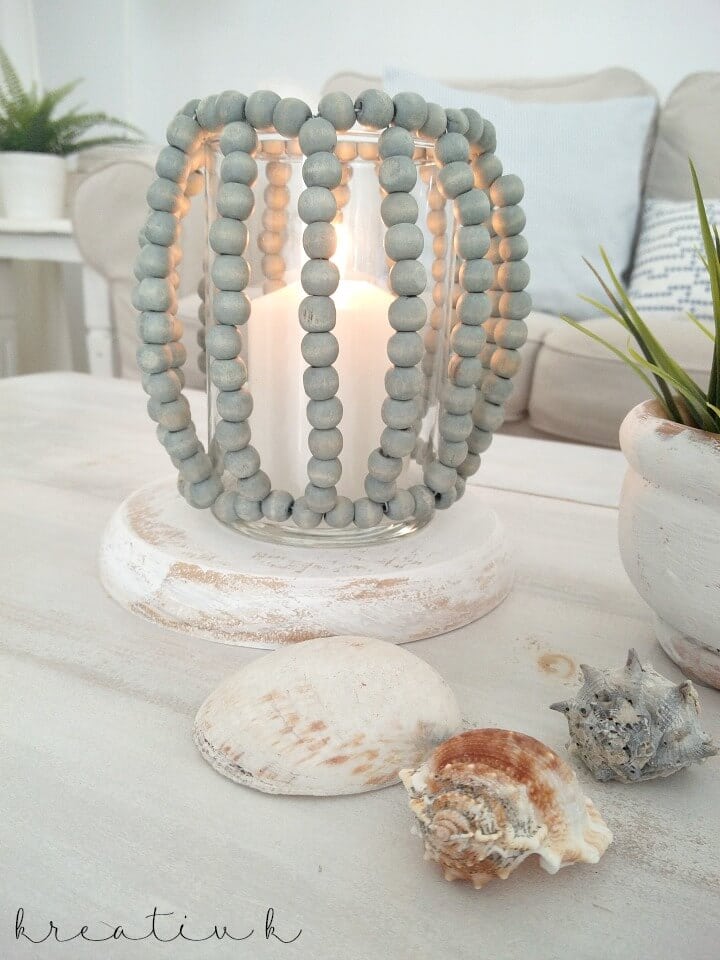 I adore all the beautiful projects that Katrin designs over on her blog, Kreativ K This DIY project combines the cute wooden beads that are so popular. This charming candle holder is such a pretty and easy project, and I'm pleased to share it over here.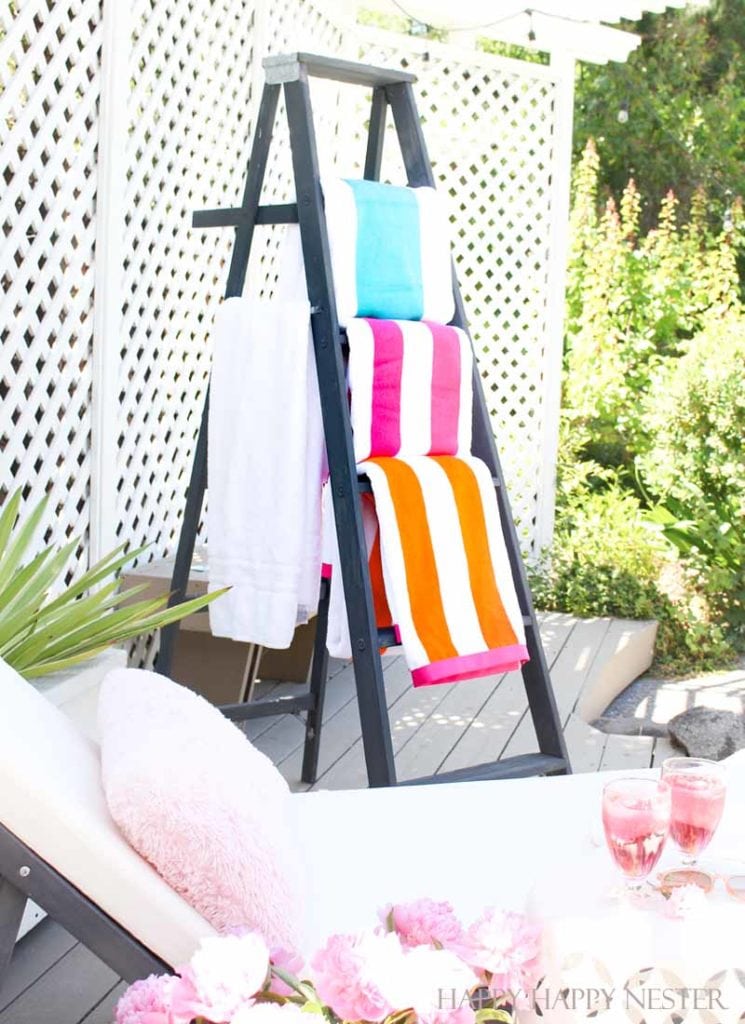 Here is my latest DIY project that is pretty easy. If you have an old ladder kicking around your garage, you'll want to make my pool towel/blanket ladder for your yard. If you are like me, I love to upcycle our household items whenever I can.